Fulton's Crab House
in Downtown Disney recently hosted the Central Florida Lady Bloggers group to sample their menus offerings of fresh seafood, desserts, and cocktails. I've been wanting to try Fulton's forever so I was super excited to be apart of the event!
Fulton's Crab House
serves up amazingly fresh seafood with an awesome atmosphere that all takes place on a replica riverboat!
You definitely can't miss Fulton's when walking through the East Side of Downtown Disney since the restaurant was built to look like a replica riverboat and actually sits on the lake in Downtown Disney. The details of the boat are incredible and the beautiful architecture continues when you walk throughout the restaurant.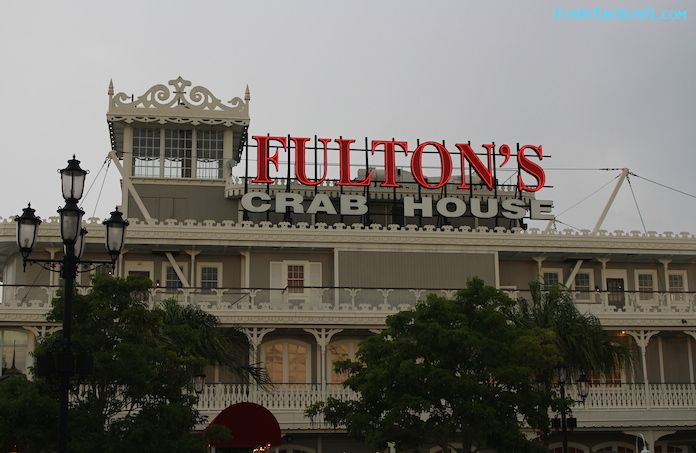 Our event was hosted on the third deck of the riverboat which provided amazing views of Downtown Disney. The space is available to rent for corporate events, wedding receptions, or any other group gathering you may be putting together! There are two separate rooms connected by a long hallway. The front room worked well for the banquet set up with multiple dining tables while the back room featured a bar as well as more dining tables and banquet tables set up for desserts.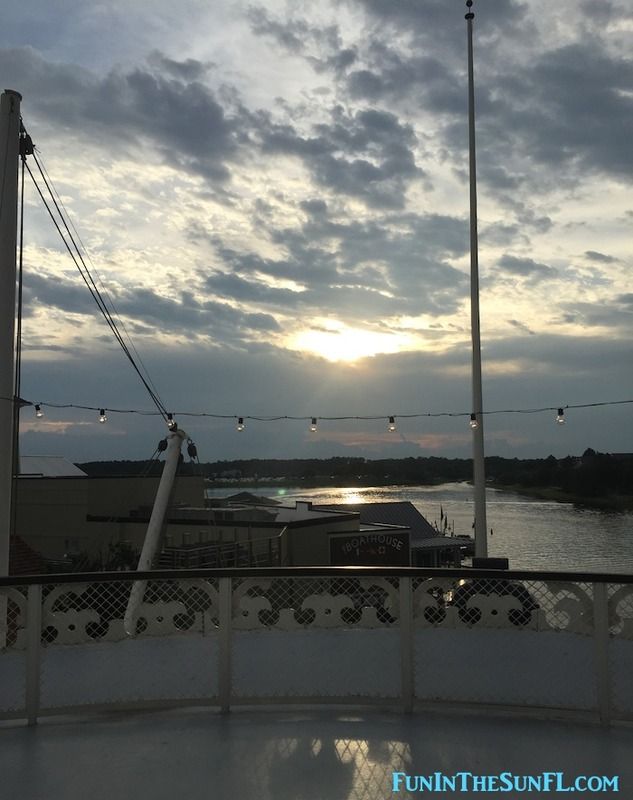 Sunset view from the top deck of Fulton's
The Food
Fulton's provided a variety of their menu offerings for us to sample in a buffet set up. Everything was so fresh and the servers did a great job of making sure everything was stocked and plates were cleared from the tables. The food was fresh and everything was so good! The only dish I wasn't a huge fan of was the Seafood Jambalaya which was a little dry and lacking some flavor. The Shrimp Scampi was by far the best scampi I've ever had and I would definitely order it again!
Here are some of the dishes we had the pleasure of trying:
Ahi Tuna Lettuce Cups
- sesame and soy marinade, cucumber slaw, avocado, baby iceberg, sweet chili aoili
Deviled Eggs and Candied Bacon
-
smoked trout roe, candied bacon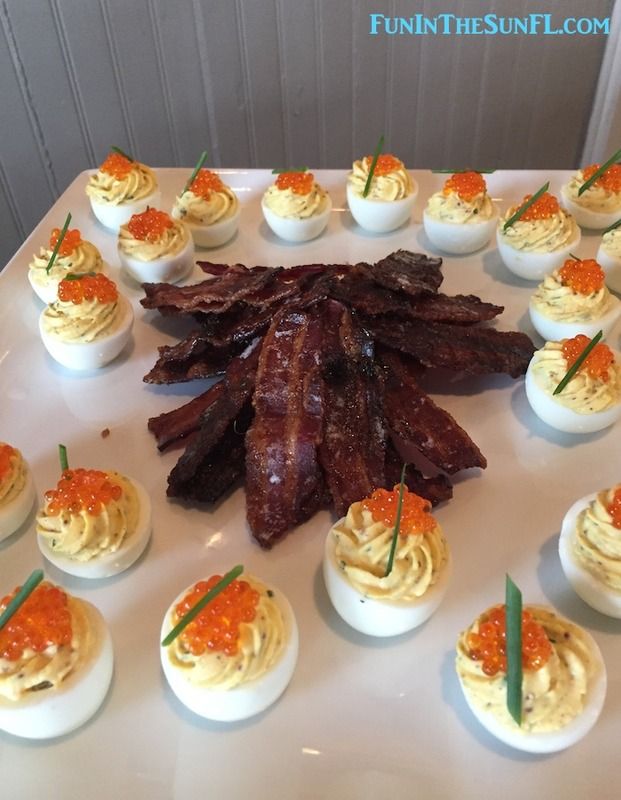 Crab Civiche
- jumbo lump crab, avocado, peppers, onions, lime, salsa verde
Oysters on the Half Shell
- the tiny bottles of Tabasco were adorable!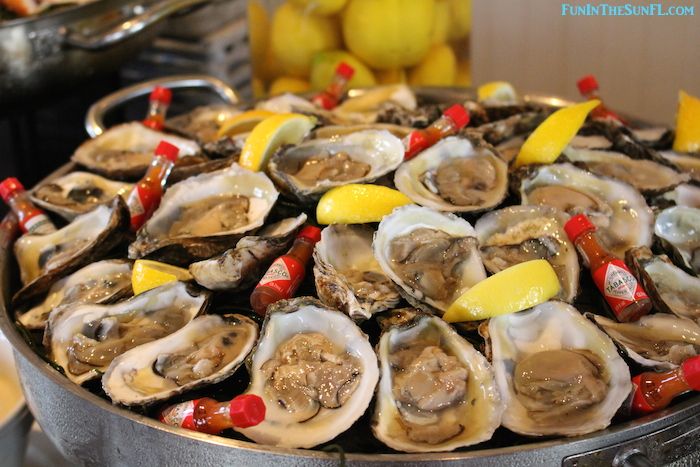 Alaska King Crab Legs
- already cracked and ready to eat!
Shrimp Cocktail
- Jumbo shrimp, house cocktail sauce
Shrimp Scampi
- white wine, garlic butter, cherry tomato, basil, penne
Dessert
I have a major sweet tooth and was so excited to see the spread of desserts we could try! They were just big enough to satisfy a sweet tooth without being too big.
Key Lime Torte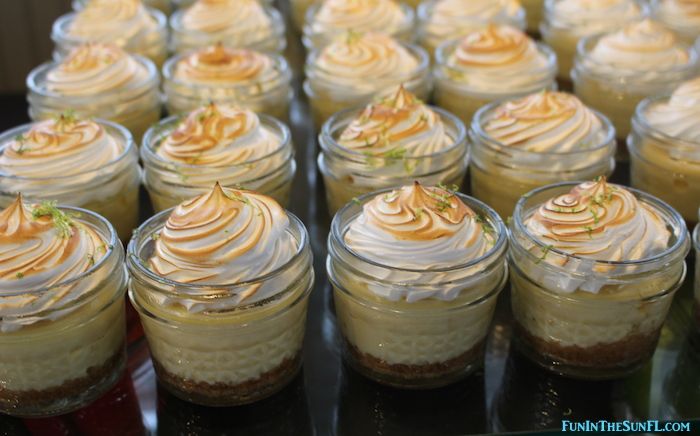 No-Bake Smores Cheesecake
(my favorite!)
Chocolate Bourbon Pecan Pie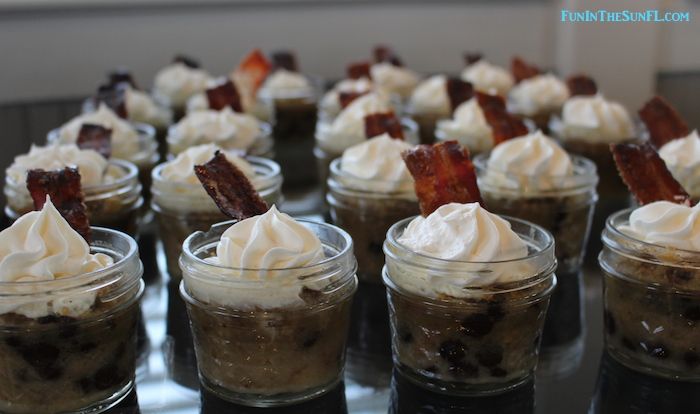 Fulton's Crab House is located at:
1670 Buena Vista Drive
Lake Buena Vista, FL, 32830
Daily Hours:
Lunch 11:30 am – 4:00 pm and Dinner 4:00 pm – 11:00 pm
Reservations:
407-WDW-DINE
What are your favorite dishes at Fulton's Crab House?
Fulton's Crab House provided food and drinks during my visit but all opinions are my own.