You know what goes great with a relaxing day at the pool or the beach? A nice fruity glass of sangria! Yummm...
I was a bartender for about 3 years and we used to make this amazing peach sangria so every once in a while, I start to crave it! I took a batch to my Aunt's house last weekend and everyone LOVED it so I figured I'd share with all of you!
What you'll need:
-2/3 cup of peach vodka (I usually use Absolut Peach but wanted to try Skyy's Georgia Peach this time. It was delish!)
-750ml bottle of pink moscato
-3 cups Ocean Spray White Cran-Peach
-1 cup Orange juice
-2 Peaches
-Strawberries
-Orange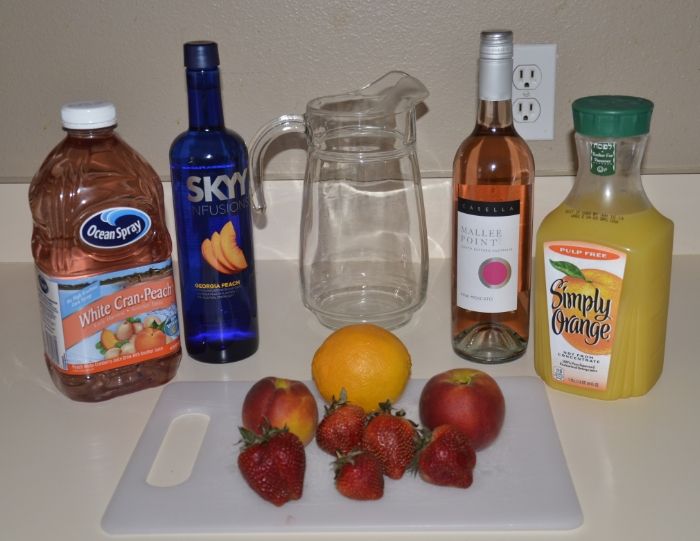 Just mix all of the liquids, cut up the fruit and throw it in! Serve over ice. (If you put the ice in the pitcher, it tends to get too watered down.)
The awesome thing about sangria is it's pretty hard to mess up so feel free to substitute any fruits or juices and comment to let me know how it turns out!
Enjoy! :)