I heard about
Fishlips Waterfront Bar and Grill
from 101.1 WJRR (our local rock station in Orlando) and had to check it out for myself. The radio station is always hosting some sort of event there and it sounded like such a fun place! We stopped in one day on our way back to Orlando from Cocoa Beach and had a cocktail and a few appetizers. It was pretty dead so I feel like we didn't get the whole experience but it definitely had a great atmosphere!
Fishlips is located in
The Cove
area at Port Canaveral which offers other restaurants, lounges, shops, charter boats and a casino ship. Look for more posts from this area to come because we'll definitely be back!
Fishlips boasts a casual waterfront dining room downstairs and a covered patio, indoor sports bar, and Tiki bar upstairs. We went right upstairs and outside to the Tiki Bar because that's just my kind of place! (Unless there's a football game on...then I'd be parked in front of one of those big tv's)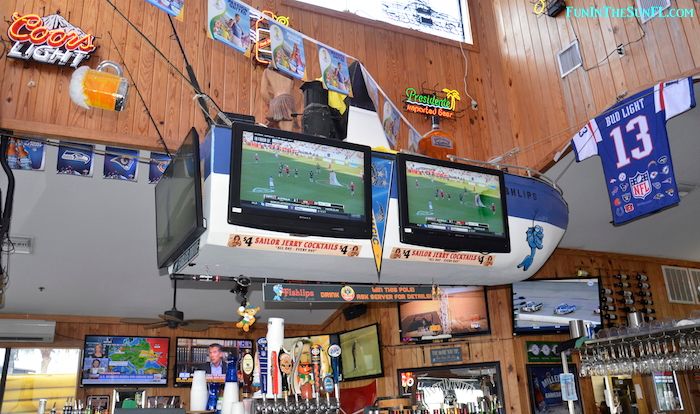 The decor is just awesome!
The Tiki Bar:
The View:
We took a seat at a high top so that we could look out over the water as we ate. The view isn't really the best view ever as there's a concrete plant right across the way but we did see dolphins swimming by and were amused by the seagull and pelican fighting over a fish in the water. You can also see cruise ships if you look out the window to your left.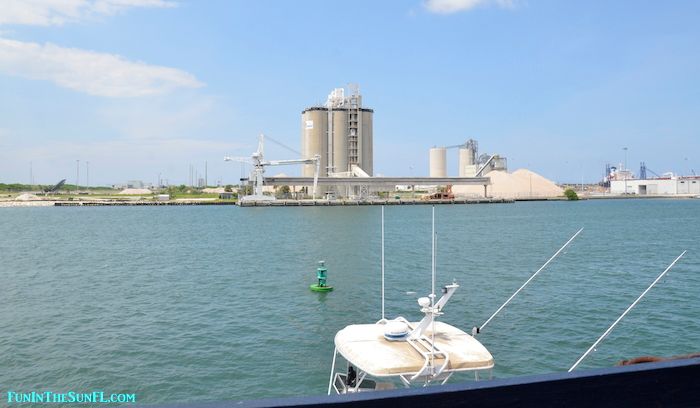 The Food:
We split two
appetizers
and they did not disappoint! The
rest of the menu
looked just as delicious. We were a little too early for their happy hour menu (Mon-Fri 3-6pm) but it's good to know that they have one: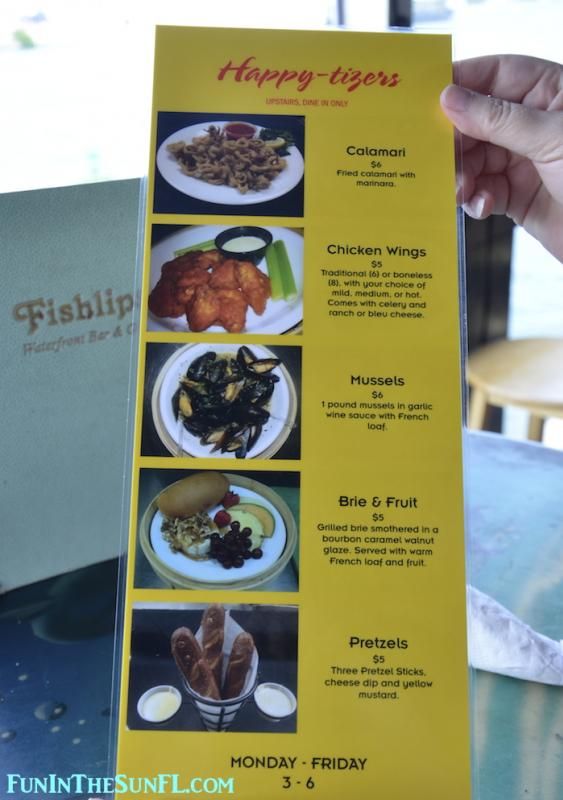 Fillup's Crab Cakes
- the Cajun remoulade sauce was
amazing
and we ended up ordering an extra side!
Cajun Angels
- we all know I love shrimp and I could not turn down this dish! Blackened shrimp wrapped in BACON! I wasn't crazy about the mango salsa that was served on the side but I honestly don't think it needed anything else. Soooo good!
Nothing makes you feel like you're on vacation (even when you're not) more than an ice cold drink in your hand! I just had to have a Mai Tai yard stick while we were there: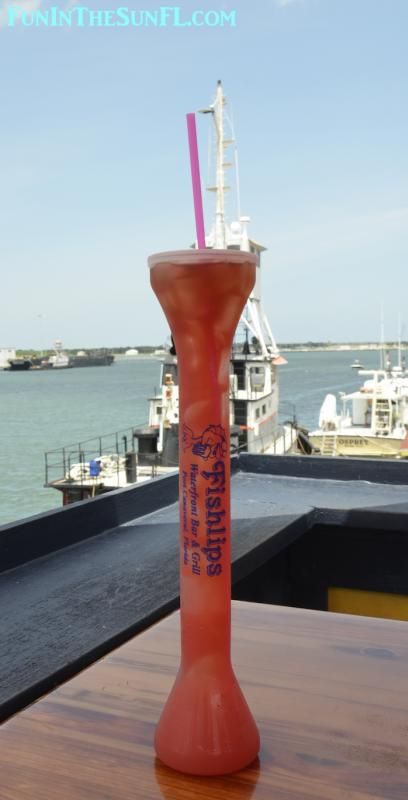 Downstairs:
The vibe downstairs is a little more casual and better suited for a more quiet dinner with family compared to the loud decorations and bar atmosphere from upstairs.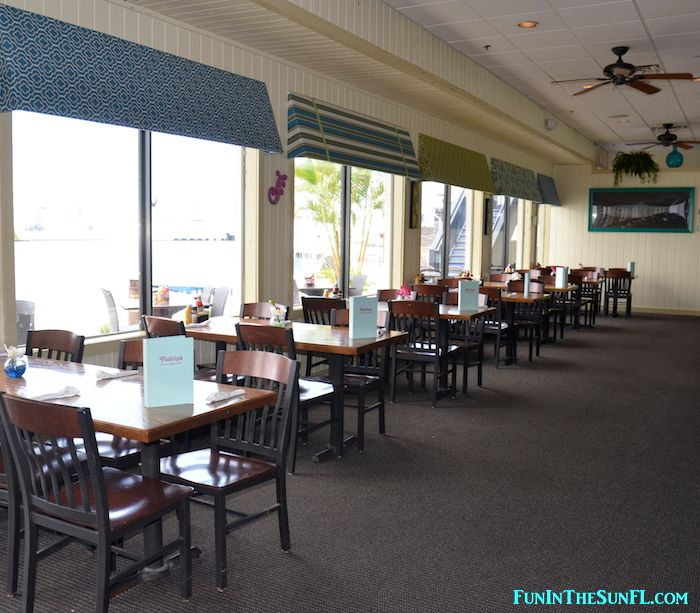 There is a
gift shop
located downstairs as well with Fishlips T-shirts, coozies, hats, cups, etc.
Have you ever been to FishLips or any of the restaurants in The Cove at Port Canaveral? How was your experience?