It's Magical Dining Month here in Orlando and we are definitely taking advantage! We got a group of friends together and decided to try
Maxine's on Shine
and we were not disappointed! Maxine's is different than most restaurants in Orlando in that you feel very at home and surrounded by friends. The restaurant was small in size but huge on flavors and hospitality!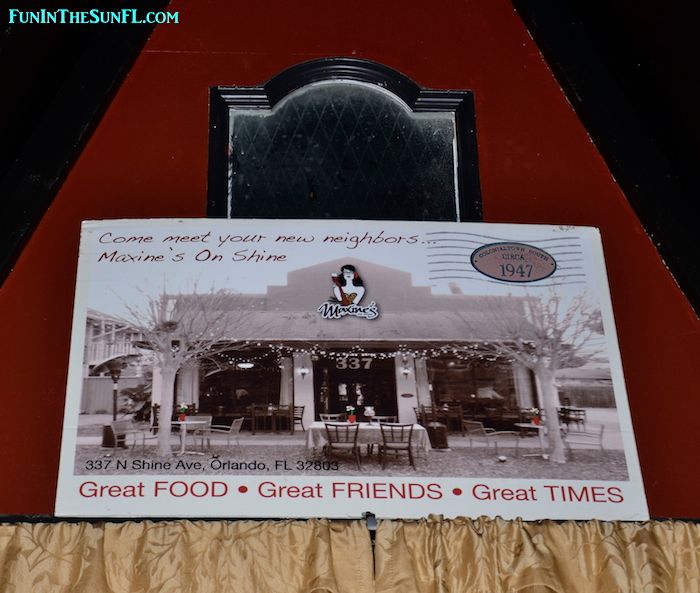 The Hospitality:
Matt and I got there a little early to have some cocktails before our friends arrived. Maxine's husband, Kirt greeted us as the bar and allowed us to sample a few glasses of wine after I turned down the initial bottle Matt ordered. He was very hospitable and extremely down to earth which just adds to the very relaxed atmosphere of the restaurant.
When we cashed out our drinks at the bar, the check was presented in a book which I found very original and super cute!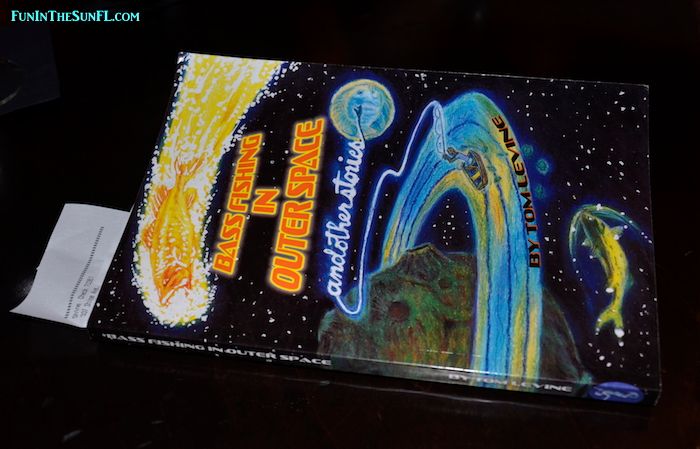 We also had the pleasure of meeting Maxine herself who stopped by our table during dinner. She told us about the history of the building including the fact that the back room that we were seated in used to be a chapel! (A
very tiny
chapel!)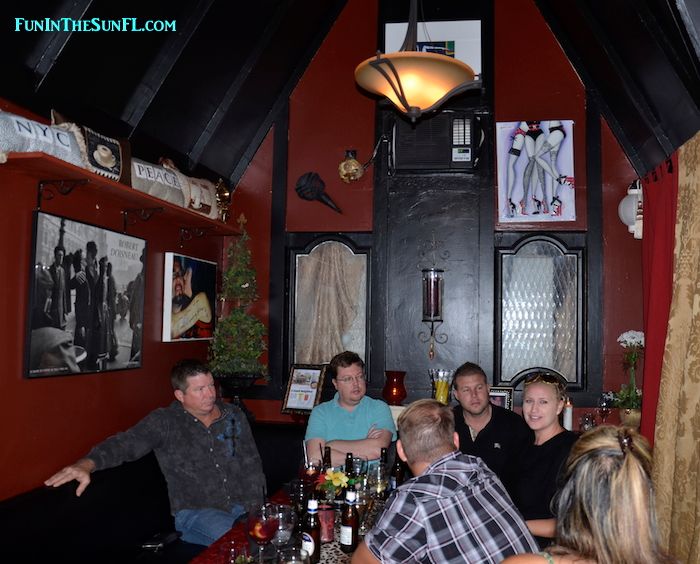 Maxine was very personable and genuinely interested to ensure that everyone was enjoying their experience.
The Atmosphere:
The restaurant is tiny so when everyone showed up, we were seated at a large table in the back room which was reserved just for us (Not that anyone else could fit back there besides our 12-person party!). The entire restaurant makes you feel at home with decor from local artists on the walls and throw pillows on the benches.
There was a gentleman playing the piano which set the mood nicely and kept us all entertained! The one song that is on the top of my head is Sweet Caroline because one of our friends screamed out "Bom, Bom, Bom" when our server was talking to us. (and you were wondering why they stuck us in the back room?)
The Food:
Maxine's Magical Dining menu seemed to have a little something for everyone making it the perfect place to bring together a large group of friends with varying tastes. Everyone thoroughly enjoyed their food from the appetizers to the desserts!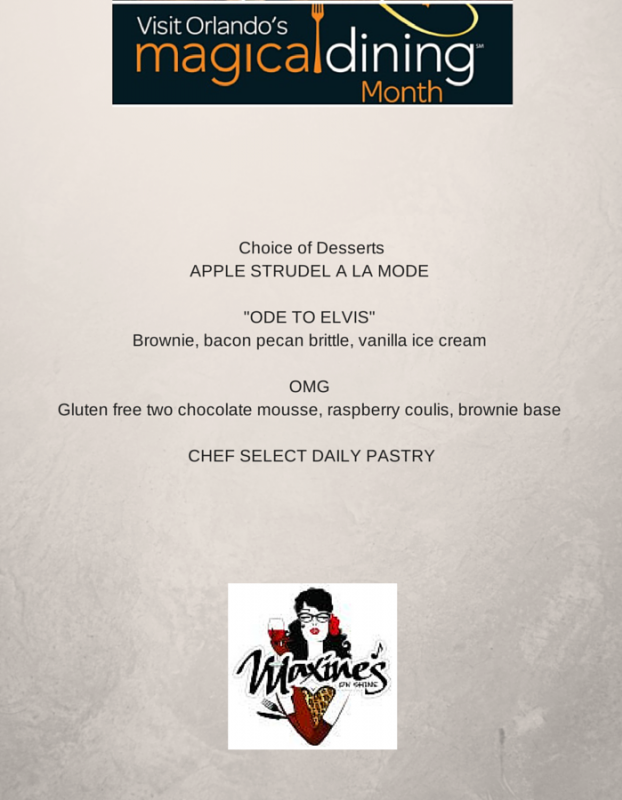 Here's what I had the pleasure of trying:
-Appetizers:
Cheese Cigars - These were definitely my favorite appetizer! Make sure you have a plate handy because when you take a bite, the gooey cheese starts to fall from the other end. My mouth is watering just thinking about them!
Drunken Mussels - These were a little too fishy for my taste although I've never been a huge fan of the texture of mussels so that could have had something to do with it. The server ensured us that all seafood served was fresh and delivered daily.
Crabmeat Stuffed Mushrooms - They were good although I've never found a stuffed mushroom recipe as good as the shrooms my friends make!
-Entrée:
Chef Select Steak - Amazing and cooked perfectly to order! The peppercorn sauce served on top was delicious and the potatoes were to die for! Yummm!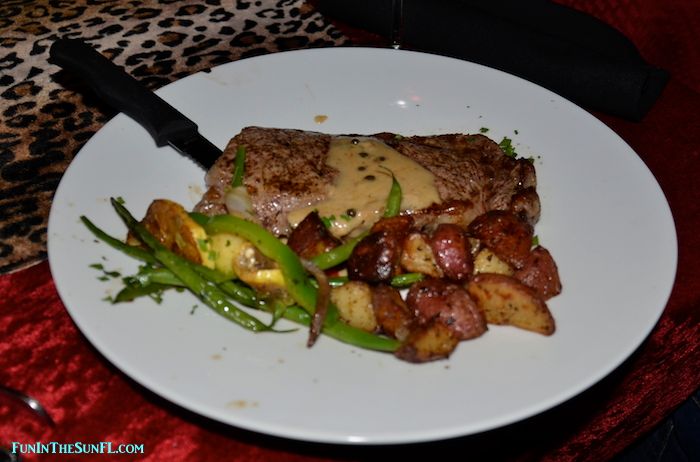 Lobster Ravioli - This dish was good but I wasn't overly impressed. The portion size was small and there was only one shrimp and one scallop served alongside the raviolis. The bread was pretty crunchy making it more like a crouton and I was hoping for something that I could use to dip in the remaining sauce.
-Dessert:
Apple Strudel A La Mode - Amazing!The strudel was warm and the ice cream went perfectly alongside it!
"Ode To Elvis" - The brownie was rich and the ice cream complemented it nicely! The bacon pecan brittle was good and had everyone at the table talking!
Key Lime Pie (Chef Select Daily Pastry) - Probably one of the best Key Lime Pie's I've ever had! Sooo good!
Overall, we really enjoyed our experience at Maxine's on Shine and will definitely be back! Have you ever been? I'd love to hear about your experience!