I had the pleasure of attending Sleuths Mystery Dinner Show with the Central Florida Lady Bloggers last weekend and had a great time! This was my first time at Sleuths and I was excited to see what it was all about!
There are 13 different shows that alternate throughout the week between the 3 different theatre's at the venue. The whole experience lasts 2 1/2 hours for dinner and the show. We saw the Squire's Inn show which had me laughing throughout the night! You can see the entire
show schedule and read an overview of each show here
.
The venue is located on International Drive at:
8267 International Drive
Orlando, FL 32819
When you arrive, you must check in and pay for your dinner. You are handed your entrance ticket and your food ticket so the waiter knows what you ordered. There is a gift shop and a bar in the main lobby for you to wait before being seated in the theatre.
When you are seated in the theatre, the tables are set with dinner salads and your show program. Shortly after, the servers bring around bread, crackers, and their signature cheese spread. My favorite part of the experience however was the unlimited beer and wine you are served throughout the show!
The food was decent although if we go back, we would be going more for the show and unlimited drinks. We ordered the lasagna with meatballs and prime rib.
Lasagna with Meatballs:
Prime Rib:
Dessert was just enough to satisfy a sweet tooth after dinner.
Key Lime Pie: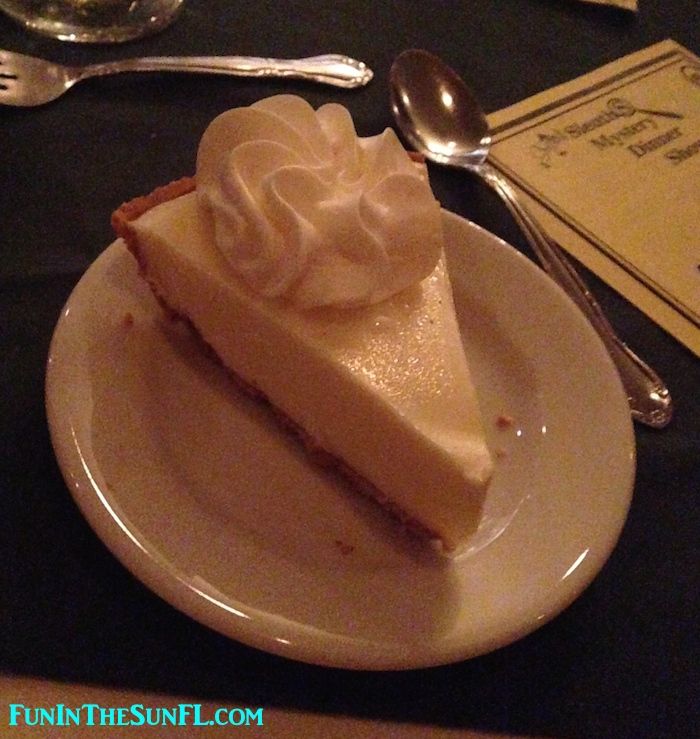 Brownie: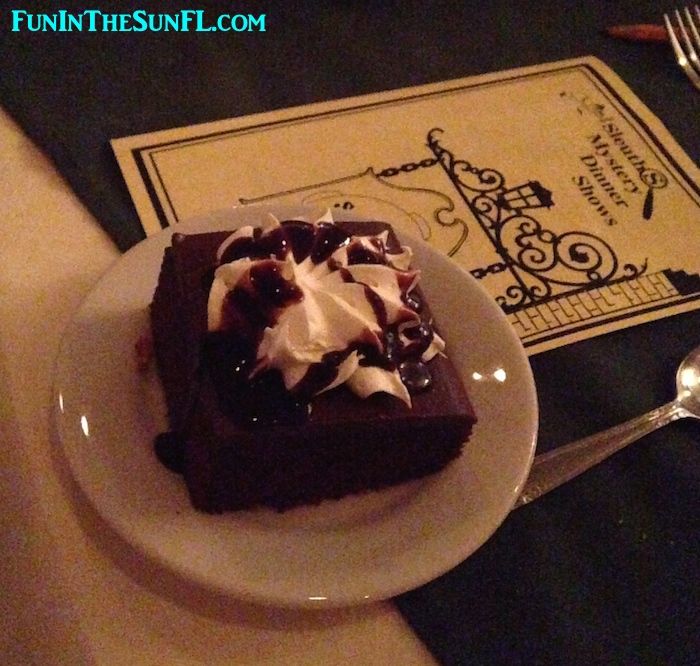 The actors were fantastic and do a great job of pulling you into the show! The jokes were pretty goofy and got pretty corny at times although I was laughing! The unlimited wine and beer helps put you in the right mindset to laugh at anything. Matt and I were able to solve the mystery of who killed Simon and got to pick out a casino chip for a chance to win a detective magnifying glass.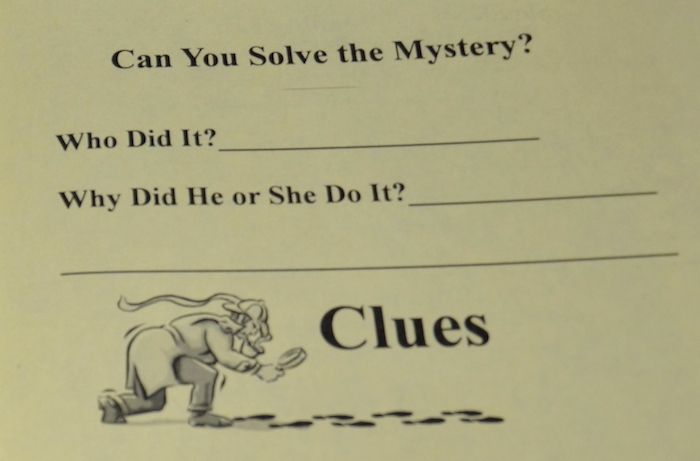 Overall, we had a great time and enjoyed the show and the great hospitality!
You can connect with Sleuths on
Facebook
or on
Twitter
.
Have you ever been to Sleuths? What did you think?
*Sleuths Mystery Dinner Shows kindly provided me with a complementary meal, but all opinions are my own.