One of my all time favorite bars/lounges in Winter Park is the
Wine Room on Park Ave
. The Wine Room is perfect for wine lovers as well as those that aren't quite sure what they like as you are able to sample wines by the ounce or by the glass until you find that perfect fit. They feature over 156 wines from around the world to please any palate!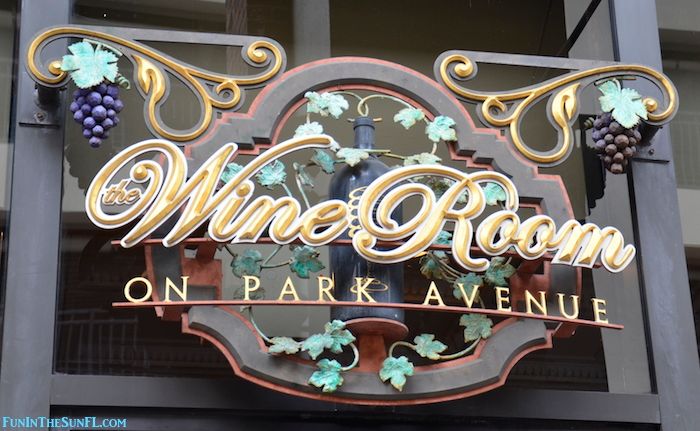 The Wine Room is located on
Park Avenue
in Winter Park's signature shopping district. Park avenue is home to many high end restaurants, boutiques, and Central Park which hosts concerts, shows and events throughout the year.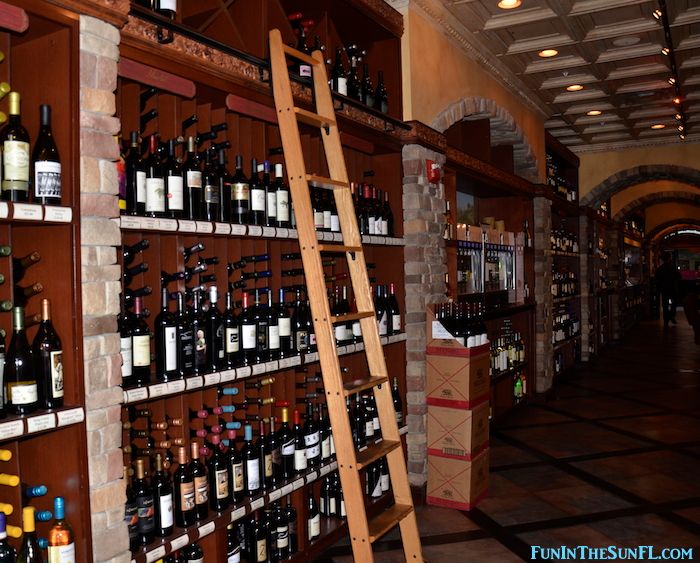 When you walk into the Wine Room, you purchase a wine tasting card for $3 and load the desired amount of funds onto the card. The $3 charge is a one-time fee for as long as you keep the card! You can always load more funds onto your card throughout your visit and on your next visit so I suggest starting with around $20-$30 until you figure out what you like and how much that particular glass is going to cost you. The wine prices will vary depending on the bottle and the pour size you select. Each dispenser is marked throughout the lounge with the style and origin. You will also find descriptive cards for each bottle which will give you an idea of what to expect before you sample.
When you have decided on a wine and are ready to pour, insert your card into the slot, hold your glass under the spout, select your pour size and hold that button until the wine begins to dispense. You are able to select from a 1oz, 2.5oz or 5oz pour size. Your leftover balance will be displayed before removing your card. Which brings me to another great tip...DON'T FORGET TO GRAB YOUR CARD!!! That would not be fun.
The Food
The Wine Room offers a variety of starters, sandwiches, salads, small plates, flat breads, and desserts for you to choose from! Just ask a bartender or a server for a
menu
!
The Fromage Cave features numerous artisan cheeses that you are able to sample as a cheese flight or purchase by the pound. I personally don't appreciate the combination of cheese and wine but that's just me...
We ordered the Bruschetta and the Prosciutto (which was on a specialty menu for the evening). Both were fantastic and perfect choices to cleanse your palate between wine tastings!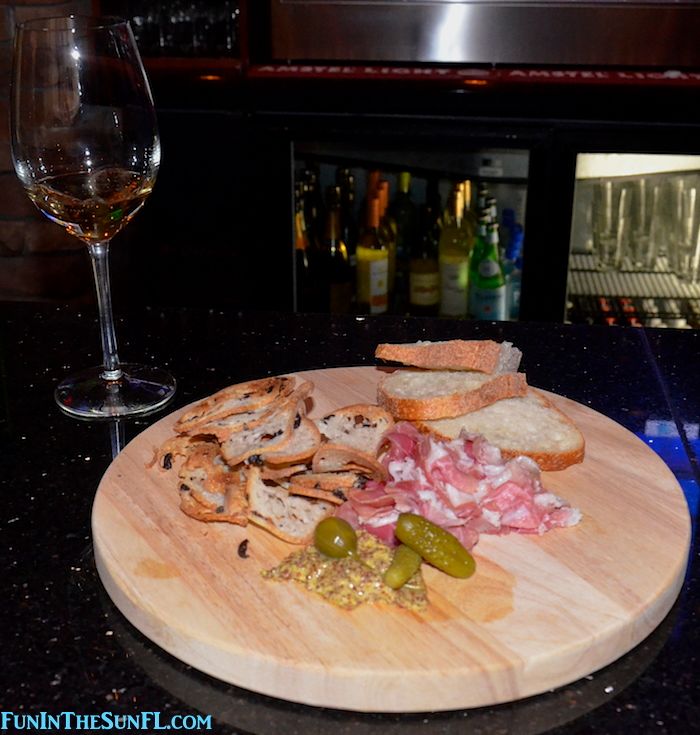 Downstairs Lounge
For years I thought the downstairs area was only a private party area but it turns out anyone is welcome to enjoy the space (when there isn't a private party function)! The stairs are located all the way in the back of the lounge by the bathrooms and lead to a vault which was converted into a lounge area. There are lockers located downstairs that allow for a temperature-controlled, secure place to store your wines and can be rented on a yearly basis.
The Vault lounge area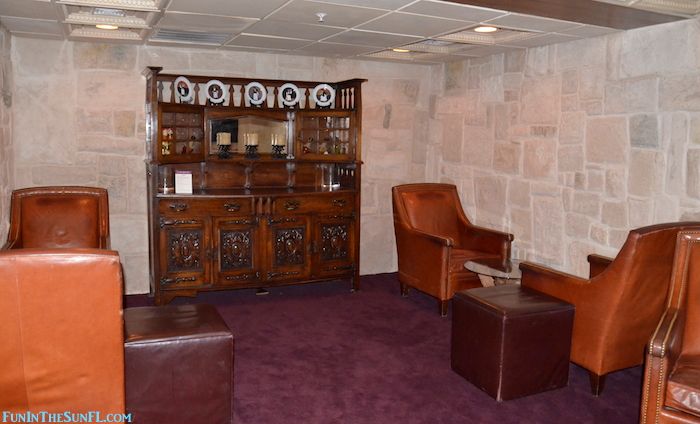 Overall, the Wine Room is a perfect place to catch up with friends while trying new wines that you may not have thought to try before. I love the cozy atmosphere that makes you feel right at home and the Mediterranean vibe you get from the lounge.
Have you ever been to the Wine Room on Park Ave? I'd love to hear about your experience! Leave a comment below.