I recently met up with fellow blogger,
Orlando Fun and Food
to check out the holiday decorations around the Walt Disney World resorts and had a blast! This is a free experience that anyone can participate in as you do not need a Disney pass or ticket of any kind to explore the resorts! We brought along a flask (don't tell Mickey) to make drinks along the way to save some money. You could also bring snacks in a backpack if you plan on exploring for an extended period of time.
We parked at the Transportation center (near Magic Kingdom) and hopped the monorail to The Grand Floridian. This is a beautiful resort even without the holiday decorations so of course it is extra nice this time of year!
The huge 45 foot tall tree in the atrium is definitely a sight to be seen!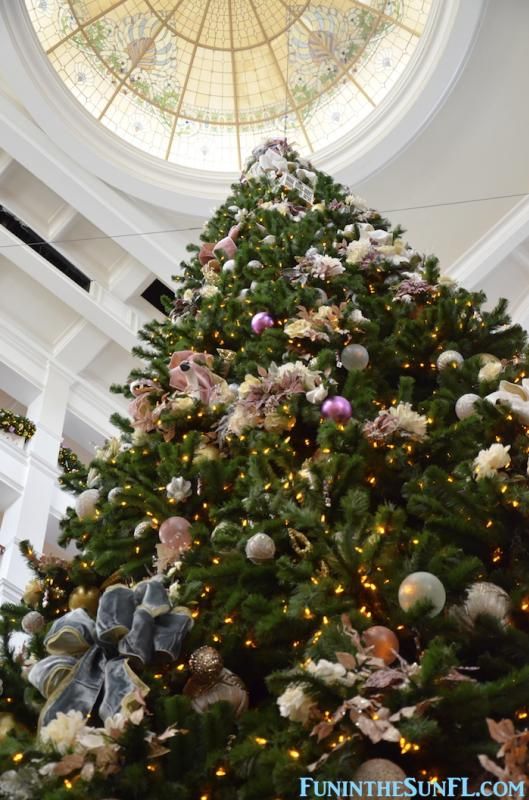 The main tree was beautifully decorated with bird cages, swans, bows, flowers, ornaments, and nearly 60,000 lights!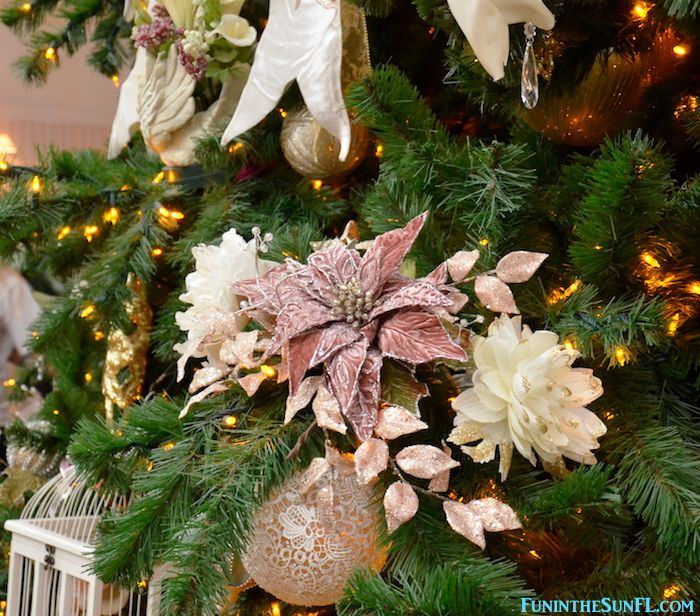 There are other smaller trees throughout the resort and wreaths hanging on the walls.
The other main attraction at the Grand Floridian during the holidays is the Gingerbread House located in the atrium next to the main tree. The pastry chefs on property are responsible for creating the 16 foot house every year! To give you an idea of how difficult that would be, here's a list of the ingredients:
The Gingerbread house is beautiful and practical as the other side opens to a shop that sells Disney goodies.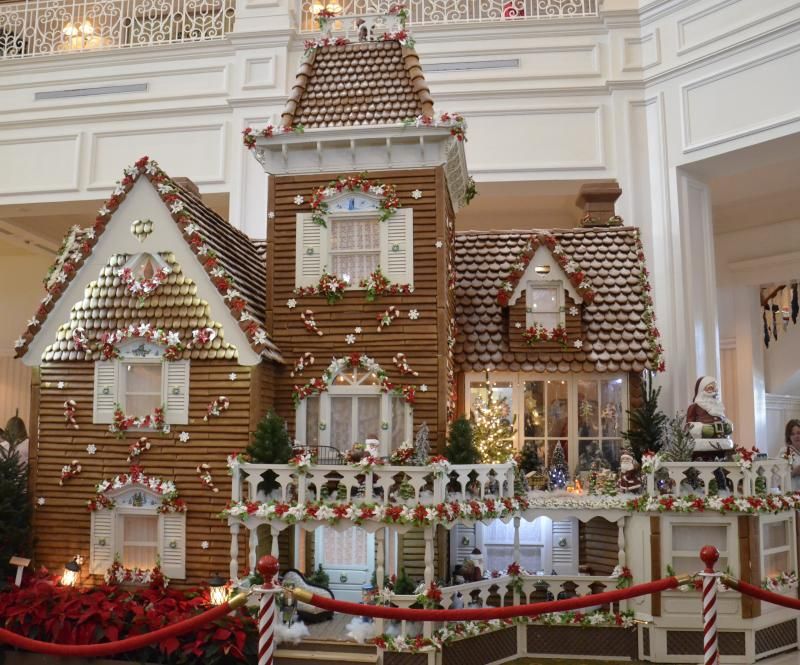 While you're enjoying the sights, you can also enjoy the sounds of Christmas from either the Grand Piano or a Four String Quartet located on the second level in the atrium.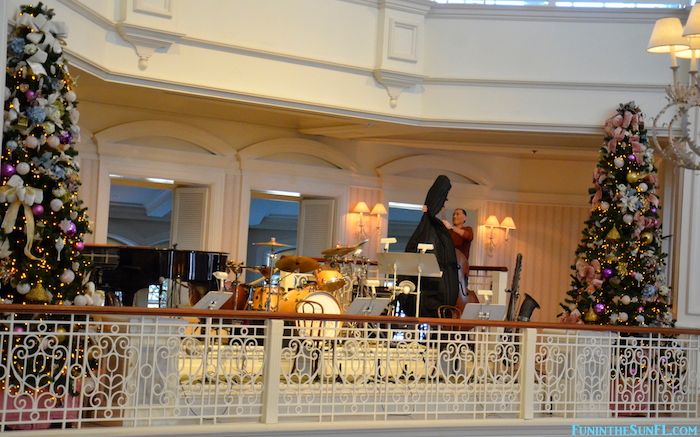 You can also still find classic decor around the Grand Floridian amongst the holiday decor like this adorable ferris wheel:
Have you ever been to any of the Walt Disney World resorts during the holidays? What is your favorite part?