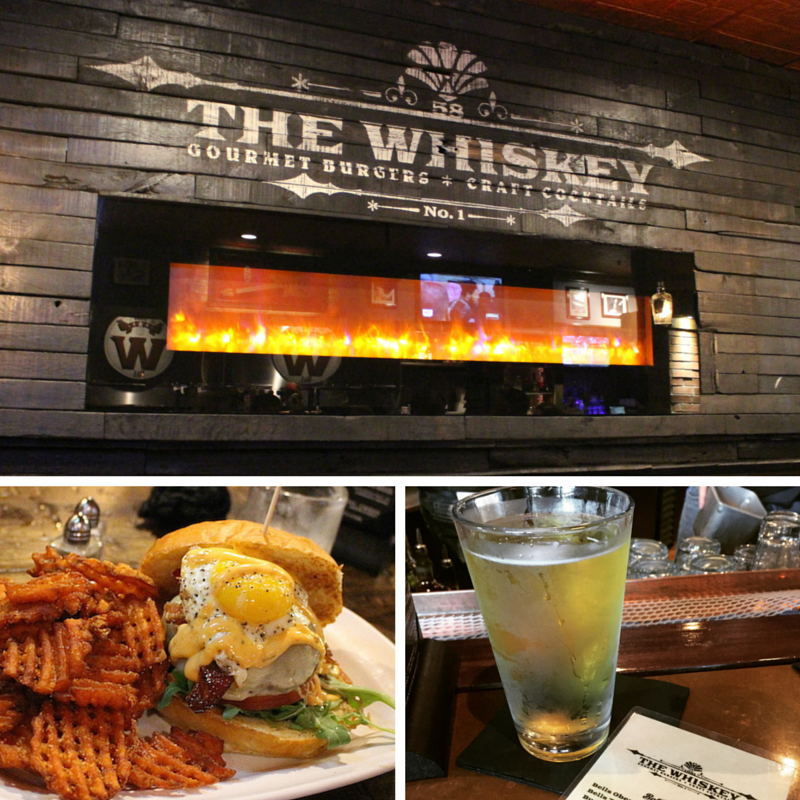 Craving a delicious burger or some sweet potato fries? You have to check out the newest addition to restaurant row in Dr Phillips!
The Whiskey
serves up gourmet food with a side of Rock N' Roll.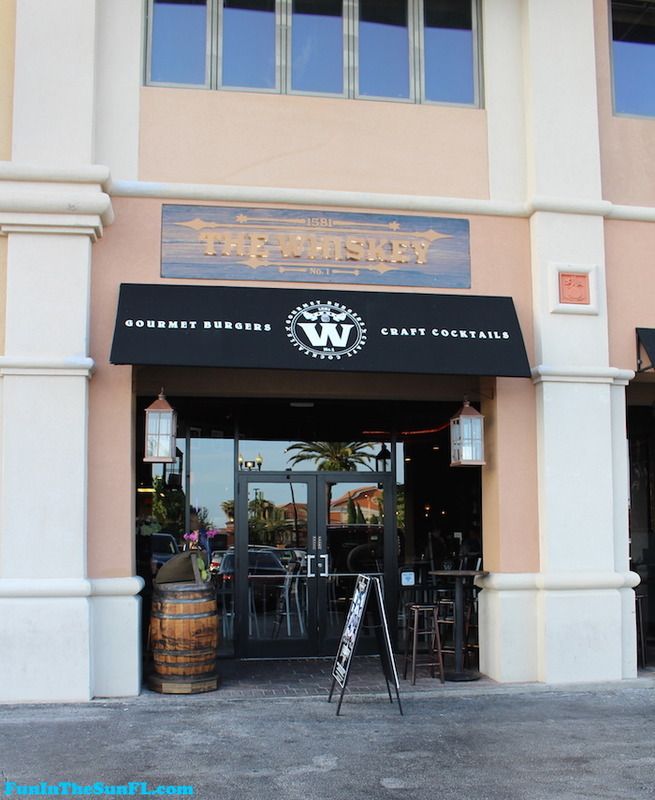 The Whiskey is a foodie's dream with gourmet burgers like
The Salty Pear
with poached bourbon pear, bourbon bacon, creamy brie, whiskey onions, & garlic aoli served with a side of sweet potato waffle fries. Is your mouth watering yet?
We went for happy hour (Mon-Fri 4-7pm) and enjoyed 50% off well drinks, domestic beers, and select appetizers. The drinks were strong and the food was amazing!
The Food
Meat Balls (Whiskey Style)
- Fresh lamb, herb goat cheese, whiskey tomato sauce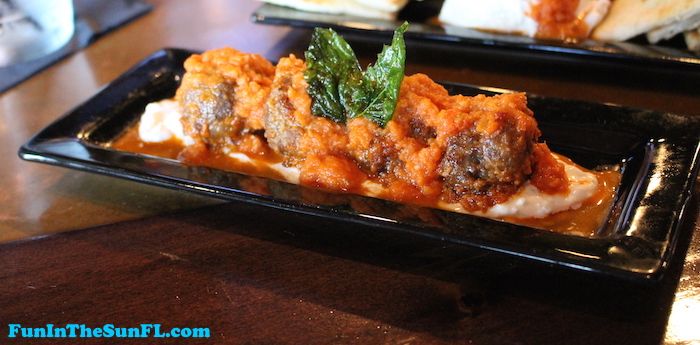 Goat Cheese Dip
- Creamy herb goat cheese, roasted tomato coulis, warm pita
S&S Potatoes
- Sweet potato waffle fries tossed in house spices, drizzled with honey glaze
(I usually hate sweet potatoes but
loved
these! It was the perfect blend of sweet and savory.)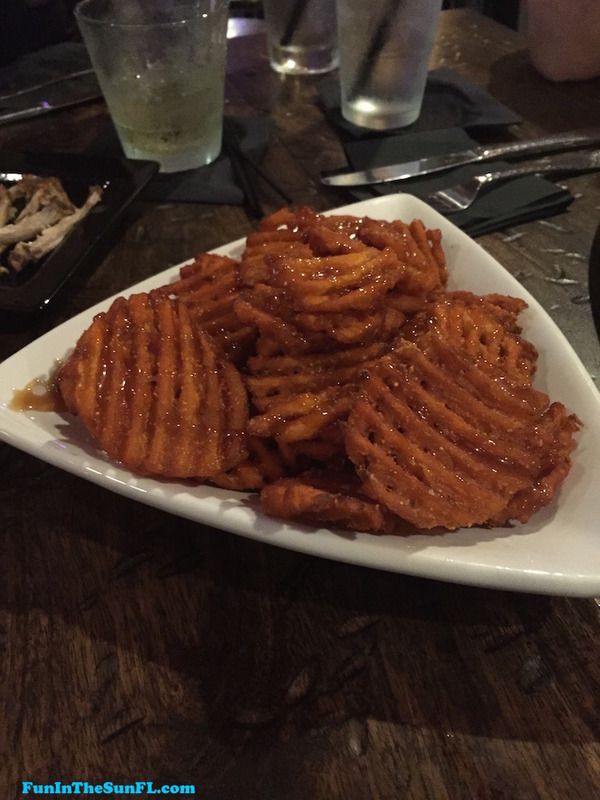 Bangin Shrimp
- fried, drizzled with sweet and spicy srirachi aoili
The BLD Burger
- Montery Jack, bourbon bacon, whiskey onions, sunny side up egg, sriracha aoili
The Drinks
While the draft beer list isn't super long, there is also a list of craft beers in bottle to please any palate.
There is also a book of craft cocktails if you're not feeling the craft beer. I had an apple martini which was the perfect blend of sour and sweet.
The Atmosphere
The walls are covered with fun photos of rock legends and celebrities throughout the years and the restaurant had a very chill vibe overall. Their use of whiskey barrels and bottles throughout the restaurant was super creative and really brought a lot of character to the space.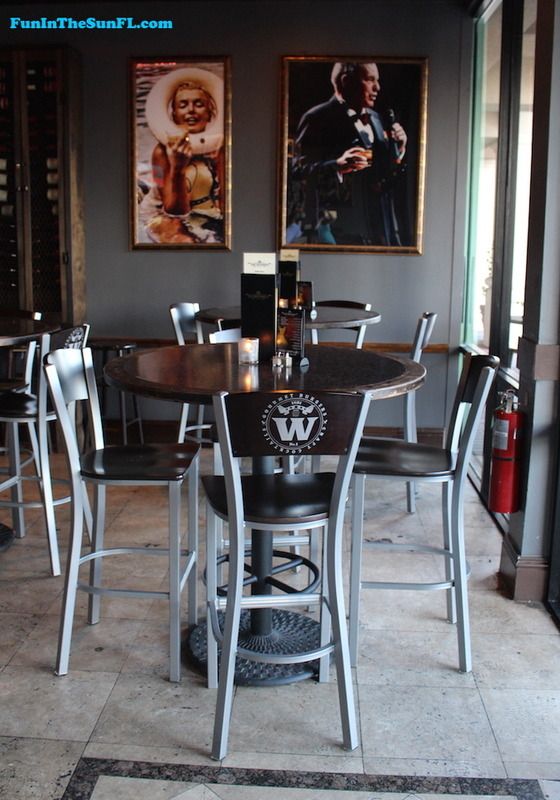 Light made from a Crown Royale Whiskey bottle.
I had a chance to speak with one of the owners who pointed out that the guitar above the bar was Eddie Van Halen's guitar that they bought at auction. The owners are huge 80's hair band fans which was pretty evident by some of the decor.
Van Halen guitar
The bass guitar on the wall a little further down the bar was given to them by Mötley Crüe bassist, Nikki Sixx after he played it in a show they were at.
Nikky Stixx bass
There is a small stage in the back of the restaurant for live bands and karaoke on Monday nights. (Yes, we did stay and sing karaoke!) I'd be pretty interested to see what it looks like when they have a 4 or 5 person band playing as it was pretty snug up there!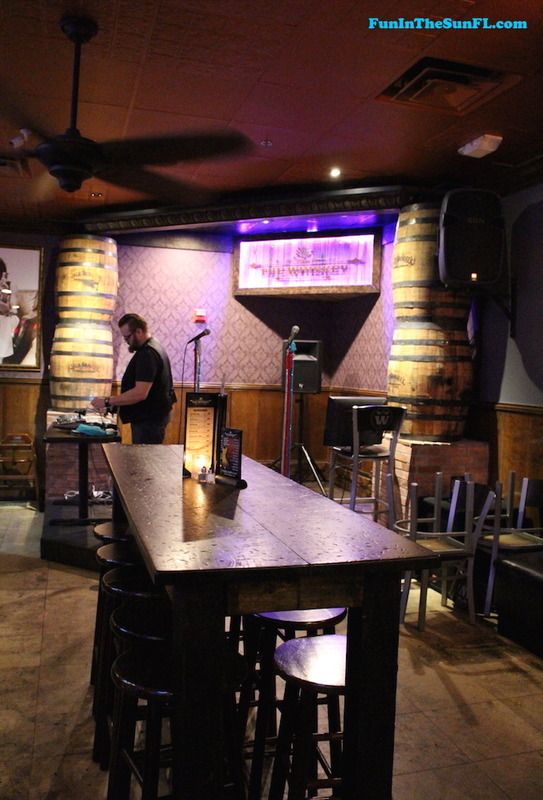 I don't typically take bathroom pics for the blog but the sinks in the women's room are too cool not to share! There's that creative use of whiskey barrels coming out.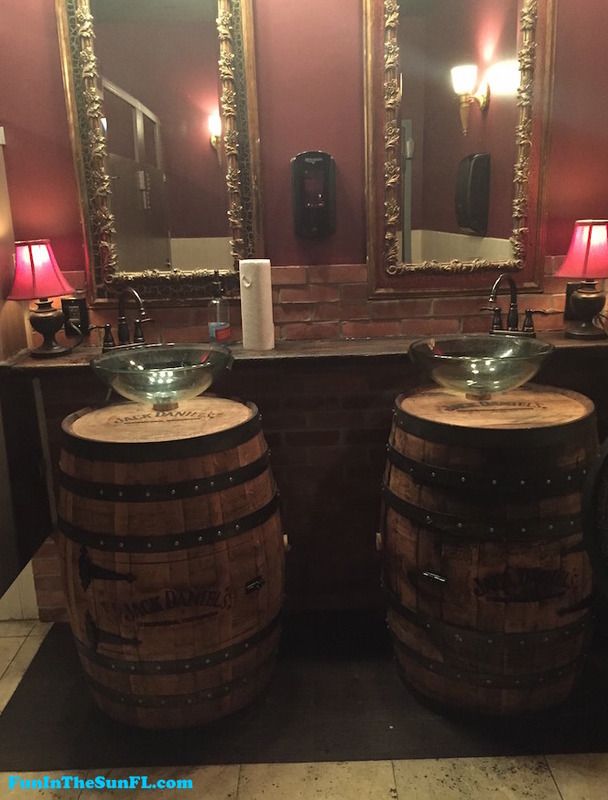 The Whiskey is located at:
7563 West Sand Lake Rd
Orlando, FL 32819
Have you had a chance to check out
The Whiskey
yet? What did you think?