I've walked by
Splitsville
in Disney Springs (formerly Downtown Disney) many times but hadn't had the chance to experience it until recently when I met up with the Central Florida Lady Bloggers group. Splitsville graciously provided us with two hours of complimentary bowling while we had a chance to network and catch up with fellow bloggers all while checking out the coolest bowling alley I've ever been to!
Splitsville is located on the West Side of Disney Springs near House of Blues, Cirque du Soleil, and Disney Quest and features two floors of bowling lanes, billiards tables, and 5 bars including an outside patio and a balcony! There was a live band on the first level patio when I arrived and a different band playing when I left making it a very chill spot to grab something to eat and drink even if you aren't a bowler.
There is a gift shop on the first level that features all kinds of bowling themed goodies from T-shirts to socks to button down bowling shirts.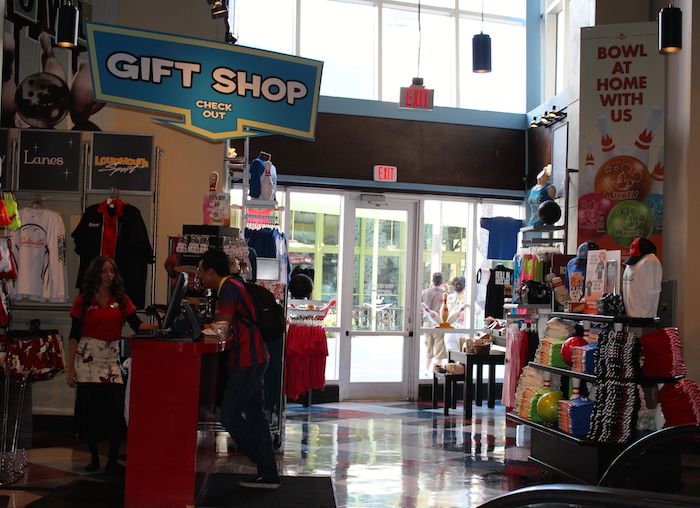 I was excited to try their food but was kind of disappointed by the Baja Chicken Sandwich and the fries I ordered. I'm not sure if it just sat in the window a little too long but the french roll it came on was pretty crispy, and the sandwich was missing that "Baja" kick I was hoping for. The fries were definitely frozen fries that had sat in the window a little too long and were dry and crispy when they came out.
Some of the other bloggers tried their sushi (yes SUSHI at a bowling alley!) and said it was really good! I will definitely be back to try a roll or two!
Overall, we had a great time and I will definitely be back to try the sushi!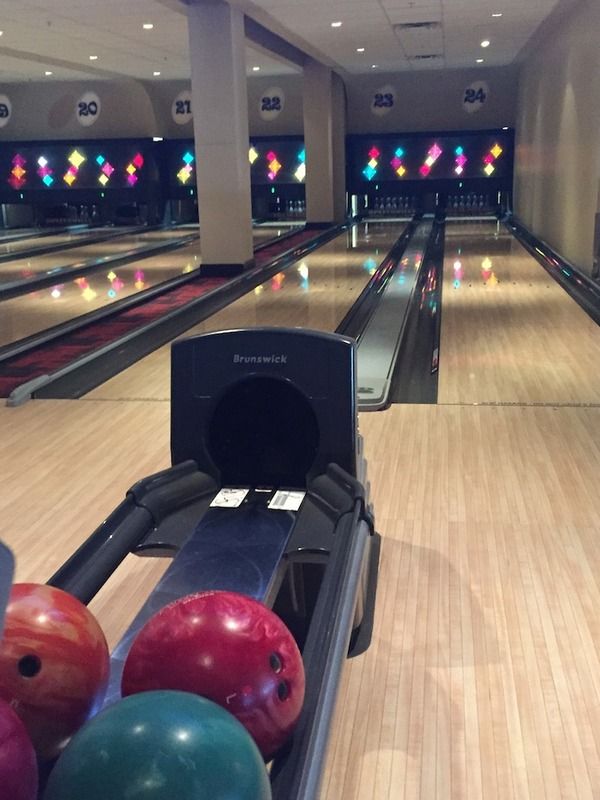 You can
sign up here
for Splitsville exclusive specials and giveaways throughout the year!
Splitsville Orlando pricing as of May 2015:
I want to take a second to thank all of the sponsors that helped make this event happen and the wonderful Meghan of
Meghan on the Move
who put it all together!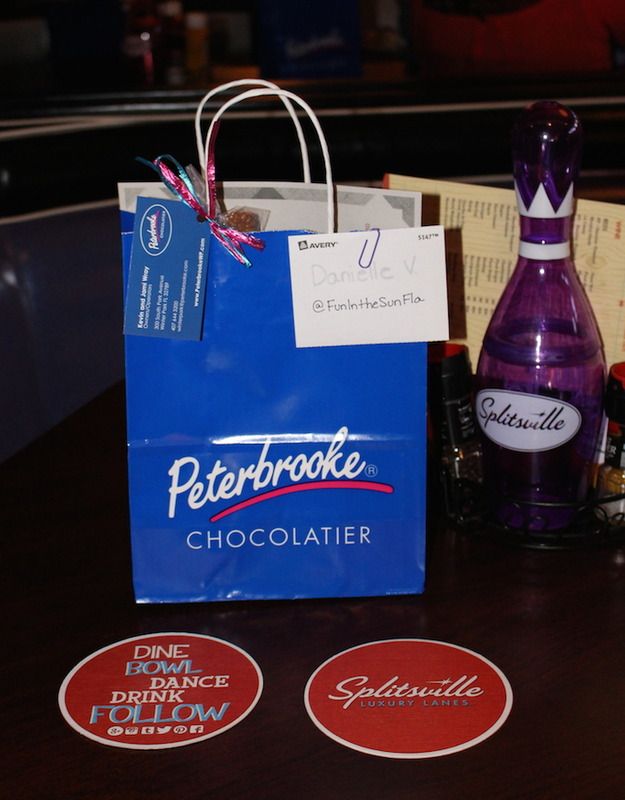 Thank you to:
Barnie's CoffeeKitchen
,
American Q
(you can read my post on this
amazing place here
!),
Peterbrooke Chocolate
,
Flippers Pizzeria
,
House of Blues Orlando
(
my review is here
),
Yelp
, and
Seadog Brewing
!
Have you ever been to Splitsville? What was your overall impression?