Who's ready for Happy Hour in Orlando?! How about all you can eat/drink Happy Hour?! Welcome to Uncorked at
Ember
on Wednesdays from 5-9pm.
I was browsing through Living Social deals one day and came across a deal for Uncorked Wednesdays at Ember. $15 gets you all you can drink wine and select craft beer along with all-you-can-eat appetizers from 5pm-9pm every Wednesday night! I figured it would be the perfect girls night happy hour so my friend Stacey and I bought our tickets and set a date!
When you walk in the front door, you are asked to present your ID as well as your voucher (if you purchased one ahead of time). You are also able to pay for your entry at the door for $20. You are given a wristband for the all you can drink wine and appetizer table which you are free to help yourself to whenever you are ready.
We got a table inside by the wine "bar" (which was basically a table where they were pouring the wine) and grabbed a plate of food. The buffet featured flatbreads, two different kinds of meatballs, pasta with marinara, fried shrimp, and pot stickers. Everything was awesome (except for the flat breads that had been sitting out a little too long and were pretty crispy).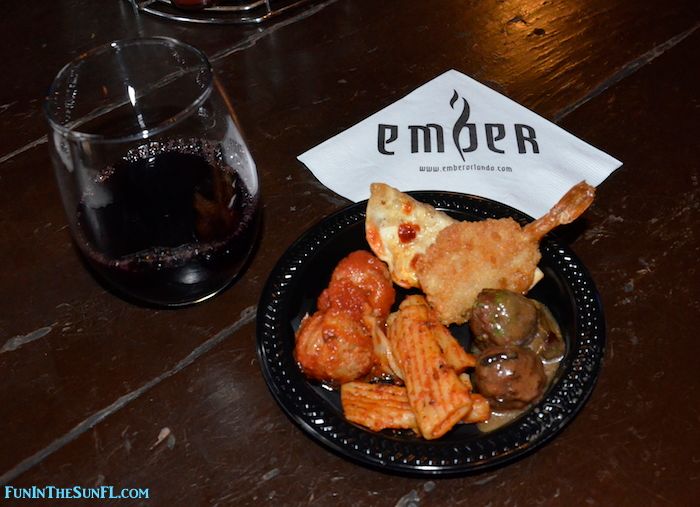 The wine is set up at a table inside with two bartenders to answer any questions you have and pour you a glass! They were super nice and knowledgeable about the wine offered.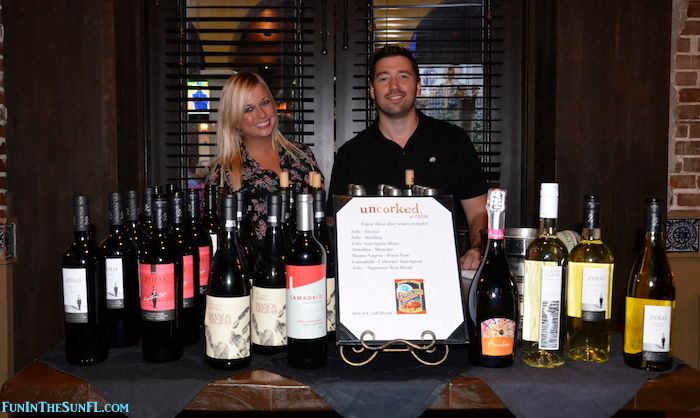 Ember is located on Central Blvd in downtown Orlando and has one of the best patios in all of downtown Orlando. The patio has a Mediterranean feel to it and is such a cozy place to catch up with friends. They also offer great specials
throughout the rest of the week
!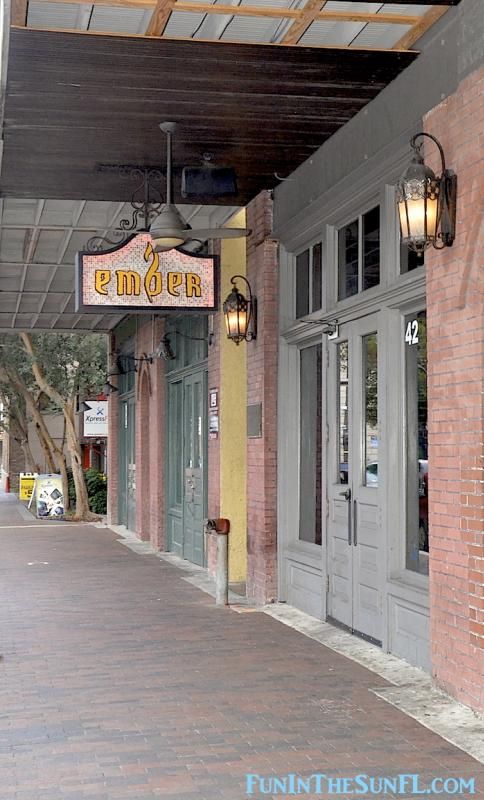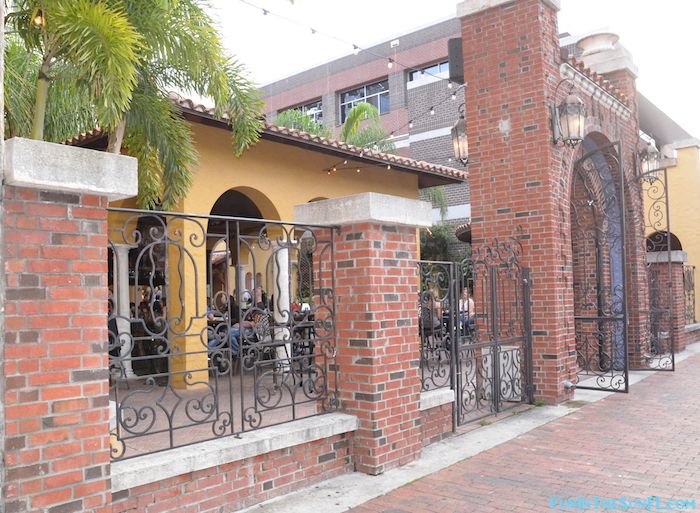 Have you ever been to Ember? What's your favorite night of the week to go?