I recently had the pleasure of checking out one of the coolest sushi restaurants right here in Central Florida!
Sus Hi Eatstation
is a one-of-a-kind restaurant that allows you to create your own sushi masterpiece with super fresh ingredients and a fun atmosphere!
The
menu
seems pretty simple but can be overwhelming when looking at all of the different fillers they offer! That's where the SusHi Ninjas come in to help walk you through everything.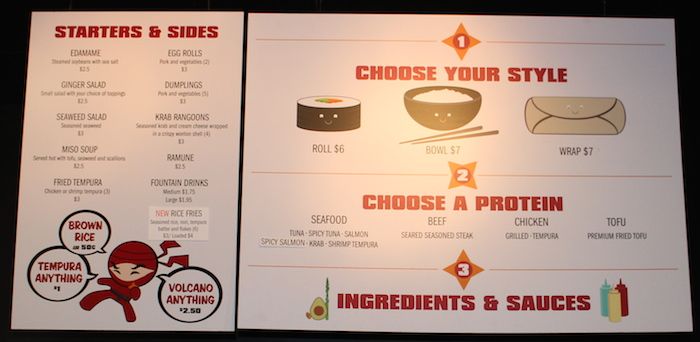 You start by choosing a roll, bowl, or wrap. Next, you choose your protein. Finally, you are tasked with choosing the perfect fillers including your ingredients and sauces. Just look at all of the options!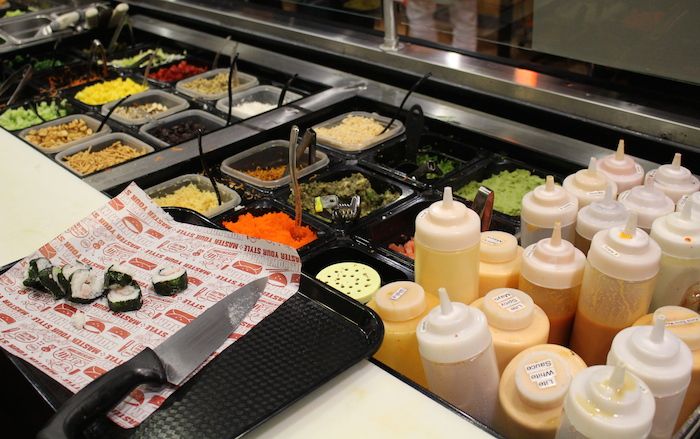 I went with a white rice bowl with spicy tuna, mixed greens, carrots, cucumber, scallions, cream cheese, and spicy mayo. It was definitely different from anything I would typically get at a sushi restaurant but definitely good! I can't wait to go back to try a roll next time.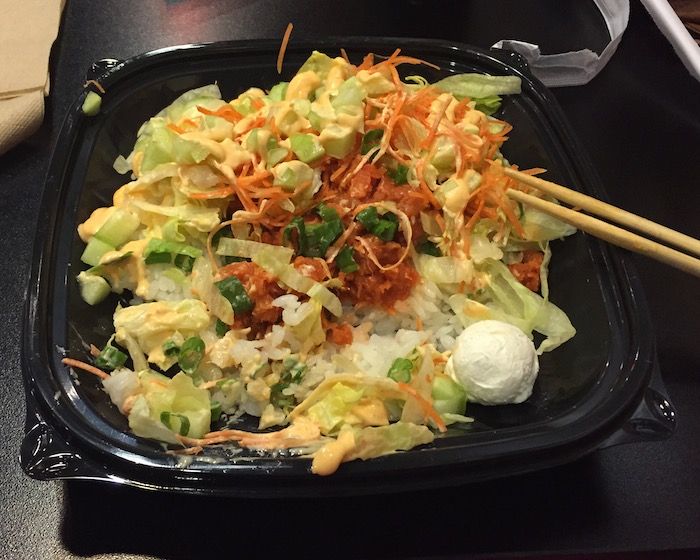 For the blogger event, we were able to attempt to make our own sushi! I think mine came out pretty decent considering I had never done it before!
Yummm!!
Sus Hi Eatstation is open daily from 11am-10pm and located at:
4498 N Alafaya Trail suite# 324
Orlando FL, 32826
Phone: 407 826 1682
If you need another reason to check this place out, just watch this epic video the SusHi clan put together!
Can't wait to go back for more! Who's coming with me?! ;)